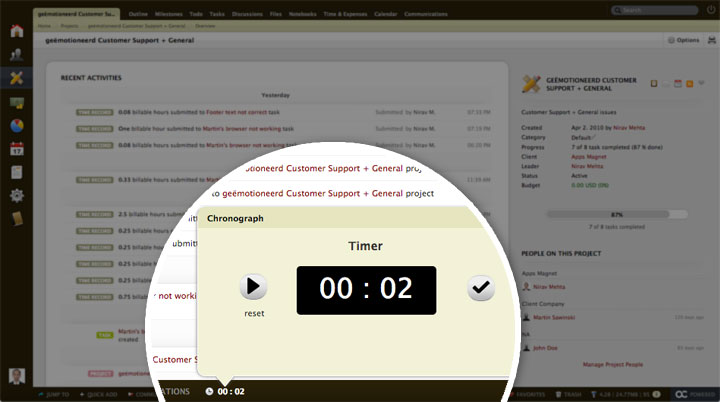 Chronograph in action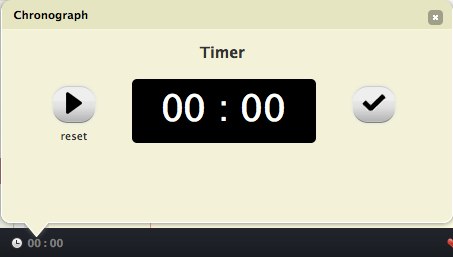 Start Tracking Time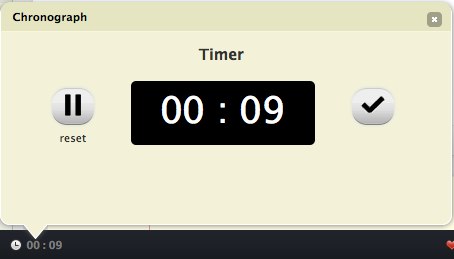 Timer Ticking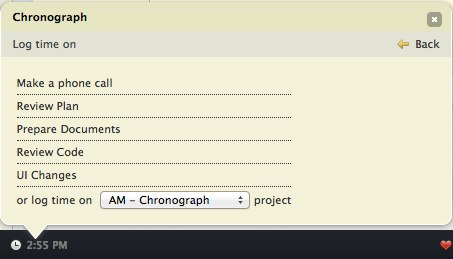 Smart Item Selection to Log Time On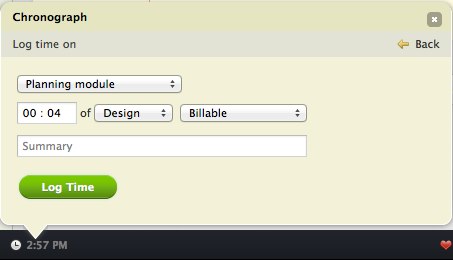 Easily Add Details for Time Log
Features & Benefits
Simple, Accurate Timer Based Time Tracking
Sits in activeCollab status bar for quick and easy access
Timer based time tracking – no need to "guess" how much time you spent on a task
See current clock time when timer is not running, see elapsed time when timer is on
Easily Start, Pause, Resume and Reset the timer
Log additional time easily – most recent tasks where you added time are shown for quick selection
Log time on a project or any task within a project – without going to the project or task
Designed to minimize your efforts – minimum clicks required!
Add time log summary, billable status and job type if you wish
Timer keeps working across all activeCollab pages
Timer keeps working even if you close activeCollab window!
Save Time While Tracking Time: Weekly Time Sheets
Let's face it… Most people resist filling out time sheets. They may be threatened by accounting for their time, feel that tracking time is a time waster / productivity killer or claim they are too busy to track time!
But organizations need time sheets! (Here's a why you and your team should be tracking time…) So we've simplified this a whole lot with weekly timesheet based time tracking.
Just click on "Fill Timesheet" link from Chronograph icon (in the bottom, notification bar of activeCollab), and add time for the whole week – on tasks and projects as needed. Click "Save" and all your time will be logged in one go!
And because a picture is worth a thousand words, here's a quick screenshot on how this works…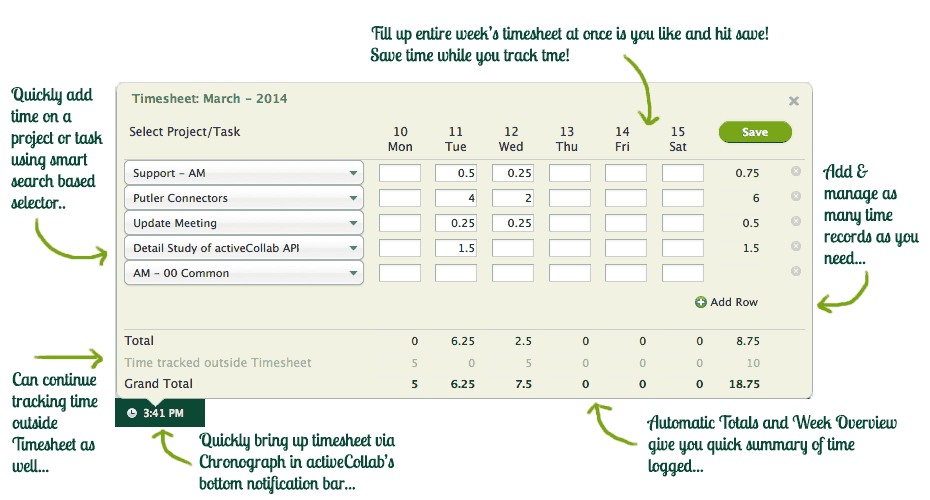 We hope this improves how you and your team track time!