How would you store confidential documents and information within activeCollab?
Everyone involved with a project can see "normal" items. You can create a private item that is visible only to people who have the "can_see_private_objects" privilege. But then they can see any private object in the project.
How would you deal with…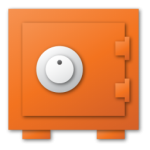 FTP, Control Panel and Server Account details that you want only project leader to see?
Project Agreement that only the client should see?
Contract with your sub contractor?
Documents from HR appraisals and reviews?
Payment followups?
You can create new projects and invite only those people that you want to share these details with. You may use Private objects like we mentioned earlier. But what if you could allow only certain people for certain items? And what if you could do this in your current, natural activeCollab workflow?
That's what Confidential Items module is for
How does Confidential Items module work?
With this module, you now get an additional visibility level for project items. Along with Normal and Private, you now have "Confidential" visibility.
Any confidential item (task, page, discussion or file) can be accessed only by people who are assigned or subscribed to it. Of course, Administrators can access these items too.
Child items – sub tasks, time records, comments and attachments – also become confidential. Non assigned / subscribed users can not access these items even if they guess the URL and enter it directly.
Confidential items are completely invisible to people who do not have access to them. If you have seven people on a project and assign two on a confidential item, only those two can see the item. Others will see no trace of it. And even the two can see it only from the list of tickets / discussions / pages / files.
Confidential Items modifies the way access control works in activeCollab. Please do not update activeCollab until you know an update to Confidential Items is available that is compatible with the new activeCollab version. Changes in activeCollab may create problems otherwise.
Screenshots