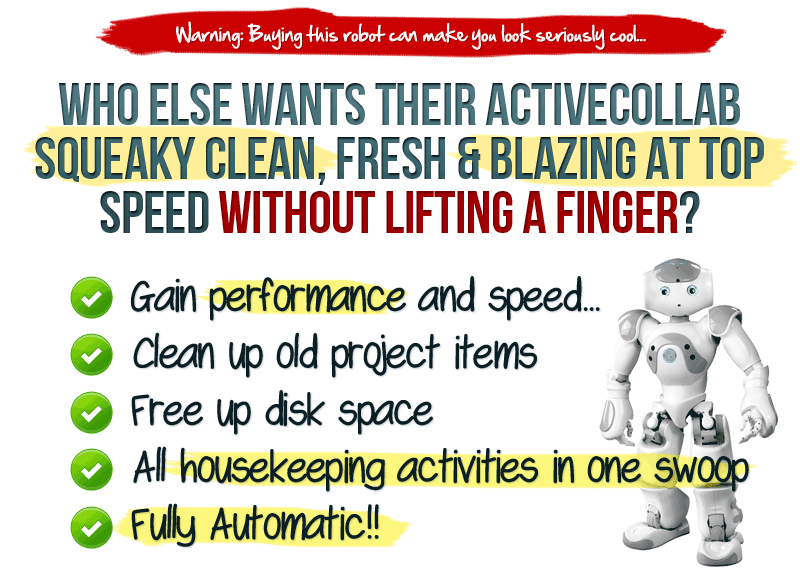 Automated Housekeeping and Maintenance for activeCollab
A large system like activeCollab needs routine maintenance and cleanup. But why spend your own time when you can automate it? Housekeeping module lets you schedule following activities to be carried out every week or every month. If you like, you can even run them whenever you want at a click of a button.
This will not only save you time, but will also keep your system shiny clean!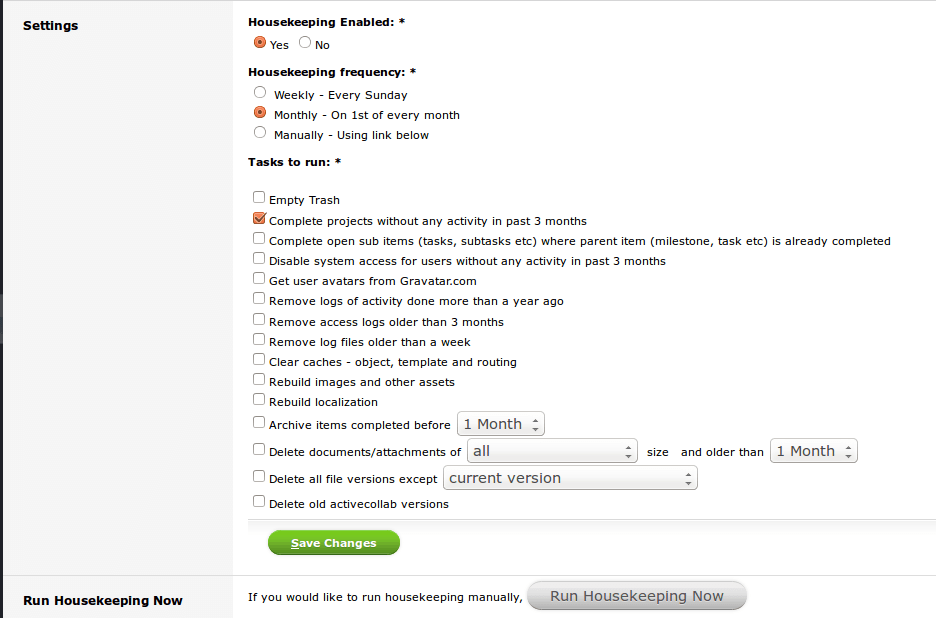 Empty Trash

Complete projects

without any activity in past 3 months

Complete open sub items

(tasks, subtasks etc) where parent item (milestone, task etc) is already completed

Disable system access

for users without any activity in past 3 months
Get user avatars from Gravatar.com
Remove logs of activity done more than a year ago
Remove access logs older than 3 months
Remove log files older than a week

Clear caches

– object, template and routing

Rebuild

images and other assets
Rebuild localization
Delete old file versions and attachments (to comments, tasks etc) – based on age, size or version recency
Archive completed items automatically
Improve performance by automatically deleting old activeCollab versions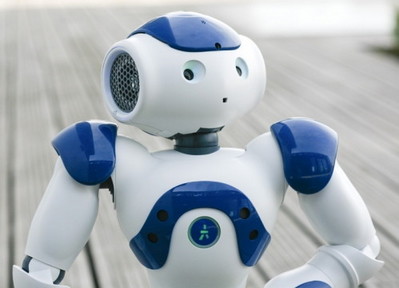 Automatic User Avatar Retrieval
When you put a face to a name you establish a connection. Adding avatar images for users is a great way to humanize experience. But getting all those images and uploading them can be time consuming.
Housekeeping automates this too – it retrieves avatar images for users from Gravatar.com (if they exist) and pushes them to activeCollab.
If a user changes her avatar, Housekeeping won't overwrite it. It's smart, useful and just a great time saver.