You and your team probably spend most of your activeCollab time with Tasks. Tasks Plus module gives you a massive productivity boost with Tasks. We bet you can not imagine activeCollab without Tasks Plus once you start using it!
Benefits:
Create a transparent helpdesk support system using Tasks Plus and Incoming Mail feature of activeCollab
Track status of the task via Workflow Statuses – new, reopened, feedback, acknowledged, assigned, in progress, resolved, closed.
Create custom workflow statuses that suit your needs.
Print Kanban Cards – for single or multiple tasks
Adds Start On date for Tasks
Automatically close / reopen tasks when you move them to specific workflow levels
Merge tasks with each other and keep things together
Batch update Responsible Person for multiple tasks, Copy / Move tasks to another project
Link to open a task in a new tab/window
Tasks Plus in action
Create a transparent, support helpdesk ticketing system with Tasks Plus

You can use Tasks Plus along with Incoming Mail feature of activeCollab to create a transparent, non-robotic, human interaction like, customer support and helpdesk system.
Customers send support requests via email. They become tasks in activeCollab. Comments by your staff become replies to customer's emails – and look like email coming from a real person!!


Click to watch a video and read the full Howto
Kanban and Agile Development Supported!
Do you follow Kanban or Agile development methods? Using Tasks Plus, you can print out Kanban cards for your tasks and then use them on your physical Kanban boards.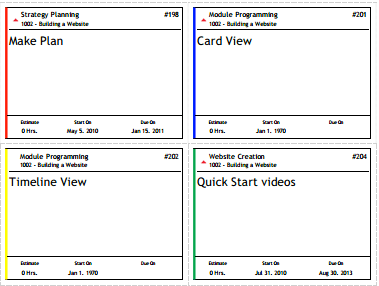 Settings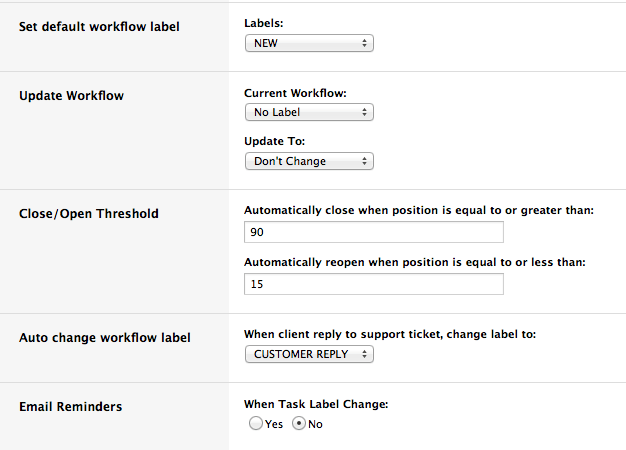 Merge a task with another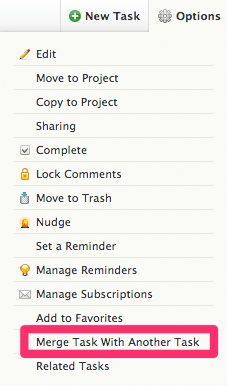 Video: Measure Ticket Progress via Workflow Statuses.. The video features activeCollab 2 version of Tickets Plus, but the core concepts of workflow status management remain the same in Tasks Plus.