In the last blog post, we discussed about "Why You and Your Team Should Be Tracking Time".
If you are convinced about the utility of time tracking, here's something you'd find useful…
If you are using activeCollab, you know that it comes with a great set of time tracking options. You can log time on projects or tasks. You can do it from a particular task or from Quick Add or from Time Reports.. You can even use a desktop tool to track time.
Even our own Chronograph module allows quick time tracking based on timers.
We are now taking things a step further. Chronograph module now makes time tracking even easier (especially for those folks that resist time tracking) with weekly timesheets!
Just click on "Fill Timesheet" link from Chronograph icon (in the bottom, notification bar of activeCollab), and add time for the whole week – on tasks and projects as needed. Click "Save" and all your time will be logged in one go!
And because a picture is worth a thousand words, here's a quick screenshot on how this works…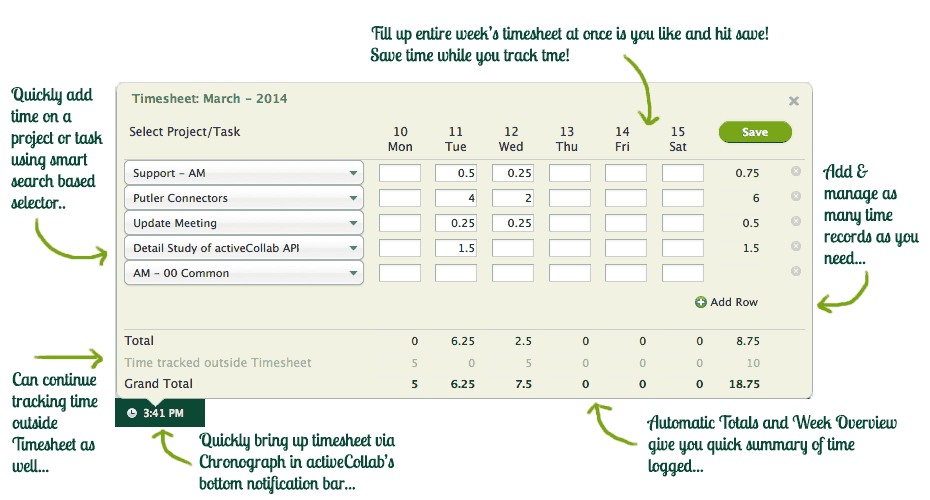 click for larger view
Do you think this will increase time tracking in your team? Was it something you liked?
Post a comment and do let us know!
Thanks.