12th February 2013 will mark Apps Magnet's 4th Anniversary. Four years of awesome solutions for activeCollab (and Basecamp, and PayPal…). Four years of cherished relationships with customers. Four years of writing, tweaking, debugging and optimizing code. Four years of challenges and triumphs.
First, our present for you!
Yes, it's our anniversary, but you get the gift.. On our anniversaries so far, we have given our customers 10X discounts. It was 10% on first, 20% on second, 30% on third. I don't know if we will do 100% discount on our 10th anniversary; but for the 4th, we certainly have 40% discounts for you!!
From now, till 18th Feb 2013, you get a flat 40% off on our products. We've already discounted the prices, so you don't have to worry about coupon codes!

The Past…
Apps Magnet was the first professional grade, commercial extension developer for activeCollab. We'd been using activeCollab for a while and developed a reporting solution for our own needs. That was later released as Reports module for activeCollab on Feb 12, 2009. A month later, we launched PlannerX for Basecamp – based off a planning system we used in activeCollab ourselves. PlannerX was soon ported to activeCollab, and we kept moving forward from there on.
On our second anniversary, we released a series of videos. The first – "2 years of Apps Magnet: from zero to six figures" instantly became a hit – not just in activeCollab community, but also in other startup / tech circles.
The 4 Essential Skills for Entrepreneurship video too was termed "inspiring" by many viewers.
Do watch these videos if you haven't already!
The Present & The Future…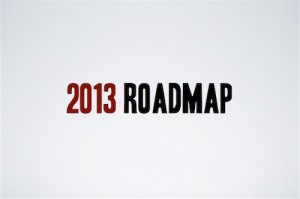 We shared our 2013 Roadmap with you last month. And we are very much working on it. We released 5 product updates last week and are working on a lot more!
Time Reports Plus will soon merge with Reports Plus. Financial reporting will be added to Reports Plus too. Resource management work for Planning module is underway and we are getting closer to the kind of workflow we want from it.
The team is growing, support response time is coming down, and we are looking forward to a bright 2013!!
How has been your experience with us these four years?
Many of you have been with us for a good part of these four years. How's been your experience? How have these four years been for you?
We'd love to hear your comments! Post them below!!