We are happy to announce the public availability of our next product: Communications module for activeCollab. We released the module to our customers last month, as a part of our anniversary celebrations. The module is now in version 1.2 and available to all new customers.
What does Communications module do?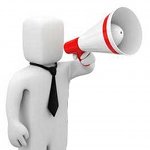 Communications Module is your Swiss army knife for team communication. You can use it as a formal announcement system or as an impromptu, informal communication channel. Use Communications module to get your team together. Use it for instant live chats, posting news updates and announcements, brainstorming with your team from around the world and microblog about your project.
We promise you and your team will love it!
So how was the response to the internal launch?
Crazy to say the least. We had 60 people buy it in less than an hour. As of now, we already have 113 customers and have received amazing feedback. You will find some of what our customers said on the product information page. The first version was awesome already, and v1.2 is super awesome!
What does version 1.2 add?
We are glad we covered most of the things people asked for!
This is a major upgrade, it adds many new features, improves speed and stability. Here's a list of enhancements.
Project specific communications – now limit participants by project, see
a project's communications from a tab within the project
3 options for Dashboard display – horizontal carousel, sidebar carousel and
sidebar list
Add files to communications – inline preview for images too
"Notify via email" option while adding communications
Sound notifications for new replies
New permission added to allow users to post a communication on the dashboard
Quick Info Sidebar on communication page can now slide out to give more room
Added localization / translation support
Dozens of other minor enhancements and fixes
Next actions
Watch a video introduction, learn more and buy the module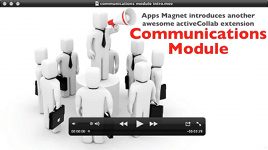 Questions? Comments?
Post a comment here and we will respond ASAP!