Installation
The first step in installing Reports module is to upload it to your server. To do this, extract Reports module installation package and upload contents of /for-upload folder to your server using FTP or SFTP client. Make sure you upload this folder in your activeCollab installation folder.
Once that is done, log in to your activeCollab installation and go to Modules administration.

You will see Reports in the available modules list. Click on Install button. The module will install and create reporting data for your projects. If you have a lot of projects, this may take a while.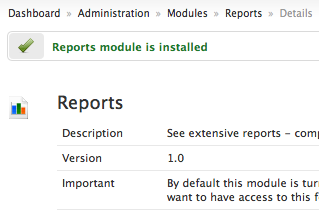 Once the Reports module is installed, there is one more step before we can use it.
Configuration
Permissions to Roles
Go to Administration - Roles. Edit a System Role that you want to give access to Reports module to. Check Yes on can_use_reports and Submit. All people with this role will now start seeing a Reports icon in main menu.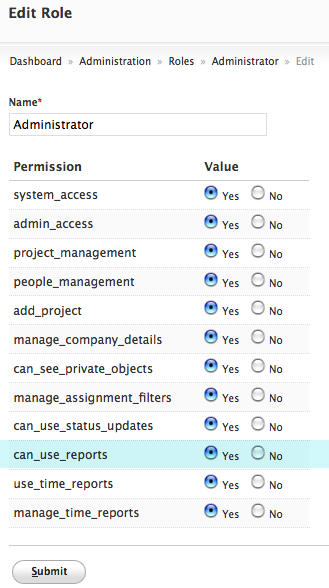 Scheduled Tasks
One more thing we want to confirm now is that Scheduled Tasks are working. Go to Administration - Scheduled Tasks. If you see some date / times on Daily schedule, we are set. If not, please configure Scheduled Tasks.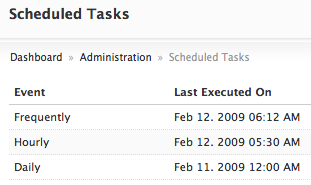 We are all set then. Click on Reports menu to see what you get.