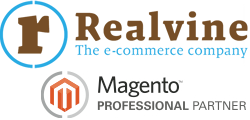 Guido Jansen of Realvine blogged about how they use activeCollab for managing their Magento development projects. The post is in Dutch. (English translation here – thanks to Google!)
Guido mentions that since activeCollab is web based, it is much easier to get all parties involved together. Communication is smoother and customers can participate in the development process.
They also use our Planning and Reports modules for activeCollab and said:
Reports we use internally for all projects and looking around to see how many hours the various components in a project cost and whether it matches the data in the planning module.

With this understanding we can better estimate for new projects, see where any bottlenecks, thus increasing our efficiency.
I am glad our products help increase efficiency and better track your projects Guido!
Thanks for sharing your story.
How are you using activeCollab / our products?